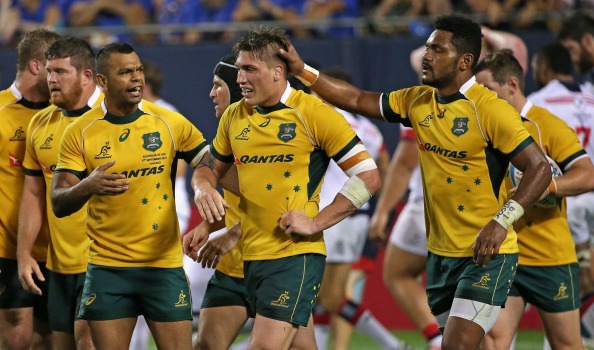 Sydney businessman Ian Malouf has branched into the corporate entertainment sector and will host a series of events in London aboard his luxury yacht during the Rugby World Cup, an idea he hopes to turn into a business at major sports events around the world.
Malouf, the owner of waste business Dial a Dump Industries, will moor his $40 million super yacht Mischief at London's Canary Wharf for the duration of the tournament, and will employ celebrity chefs and former rugby union greats at hospitality events for intimate gatherings of up to 40 people.
"A lot of people buy these assets [yachts] and hide them away, and they are quite costly," Malouf tells The Australian Financial Review. "But while we won't necessarily make money on this during the World Cup, I do want to take it to other events like the Monaco Grand Prix and the Olympics next year [in Rio de Janeiro] and treat it as a business, while also having a lot of fun."
Rockpool's Neil Perry, Shannon Bennett from Vue de Monde and noted French rugby union team fanatic Guillaume Brahimi are among the chefs who will provide meals on the yacht at events for what Malouf is terming "Warm-up Wednesdays".
Celebrities mix with guests
He has also lined up former rugby union greats such as ex-Wallabies captain John Eales and fellow World Cup winner Phil Kearns, former England back Austin Healey, Bobby Skinstad and his fellow South African, referee Jonathan Kaplan.
"What we want to try to do is be a bit different from those corporate functions where there might be a few players out the front but you're in a room with 800 other people," Malouf says. "So these legends will be there sitting alongside the guests and telling their stories in an intimate setting."
Malouf will also hire out the yacht for other events during the tournament, which begins on Friday night UK time with the opening match between England and Fiji at Twickenham.
Nine Entertainment Co has the free-to-air rights for the World Cup and will telecast 17 matches, including all Wallabies games and big games such as the semi-finals and final. Pay-television operator Fox Sports Australia will show all matches live on a dedicated channel and will simulcast the matches that will be broadcast by Nine.
The falling Australian dollar could crimp travel plans for many Wallabies fans for the six-week tournament, and travel website Trivago reportedly claimed hotels in 11 destinations around the UK have raised their prices by up to 1095 per cent for stays during the World Cup.
Prices were particularly expensive in Cardiff, which will host matches featuring Wales, New Zealand and France, and in London for October 3, the date of the clash between Australia and England at Twickenham.
Malouf, who is hoping to build a large waste-to-energy plant in Sydney's outer west, said he would definitely attend the Australia and England game, and several other matches during the tournament.